EST"
Eksas A.S. is the first founded company to design and contractsurface treatment plants for South East Europe and Middle East in 1969. Eksas designs and constructs surface treatment plants and auxiliary equipments for technical, decorative, military & aeronautical purposes for the processes phosphating, anodizing, various electroplating, continuous galvanizing & hot dip galvanizing. Incresingdemand on Hot Dip Galvanizing, Eksas decided to establish new facilities: In 2002 Est Metal Ltd. in Bursa FreeZone In 2014 EstGal A.S. in Bursa CaliIndustrialZone Eksas started to be active in the sector by partial production and strengthen the position by present experiences and international technical litreature. Our technology is the product of our experience since 1969. We have staff of 52 people comprising experienced engineers, production and assembly chiefs and skilled workmen. With 2 mechanical, 2 chemical, 2 control engineers, 6 technical drawing specialists and 40 production personnel, we produce almost all of the project components ourselves and deliver as a turnkey project.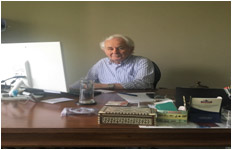 ---
From 1969 to the present, the technological accumulation within the company is evaluated within the process ranging from technical design to manufacturing projects and assembly plans.
5 Technical Design Painter working in technical office is preparing projects in 2D / 3D together with
2 Mechanical Engineers,
2 Chemical Engineers and 2 Control Engineers.
CONT. >>
One-Stop Turnkey Surface Finishing Plants,
2 Mechanical Engineers,
2 Chemical Engineers,
2 Control Engineers,
5 Technical Designers and in total 52 staff Surface Finishing Plant manufacturing and after sales support.
CONT. >>