FROM PAST TO PRESENT
SURFACE FINISHING TECHNOLOGIES
At the time of the establishment of the company (1969), the surface finishing sector did not even have an established occupational terminology, and many plating companies often used cold nickel plating in enamelled bath tubs from old houses.
Cadmium plating was done in this period when zinc plating did not start yet, and those who made this plating were wrongly...
CONT. >>
Many of the definitions in our references reaching 12 pages are Turkey's first.
-The first semi-automatic plant construction (MKEK Kayaş Kapsül ve İmla Factory)
-First hard chrome plating unit with teflon heat exchanger (MKEK Steel Drawing Factory 37.000 A/S capacity)
-First monoblock PVC d...
CONT. >>
Sektörün Kilometre Taşları
Eksaş has achieved many firsts at the stage of establishment and development of Surface Finishing Sector in Turkey.
Industry development in the 1960s
We prepared the infrastructure for the development of the Surface Finishing sector in the 1970s.

- First semi-automatic plant constr...
CONT. >>
FACTORY
TECHNICAL OFFICE
PRODUCTION TEAM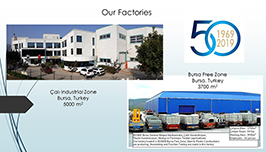 Eksaş A.Ş. Established in Çalı Industrial Zone, total 5000 m2 production area, Design Team, Engineering Team,
Automation / Software and Head Office Work with Top Management Staff.
Production Departments: Wegener Special Plastic Processing Center,
Steel and Stainless Steel Processing Department,
Electricity and Aut...
CONT. >>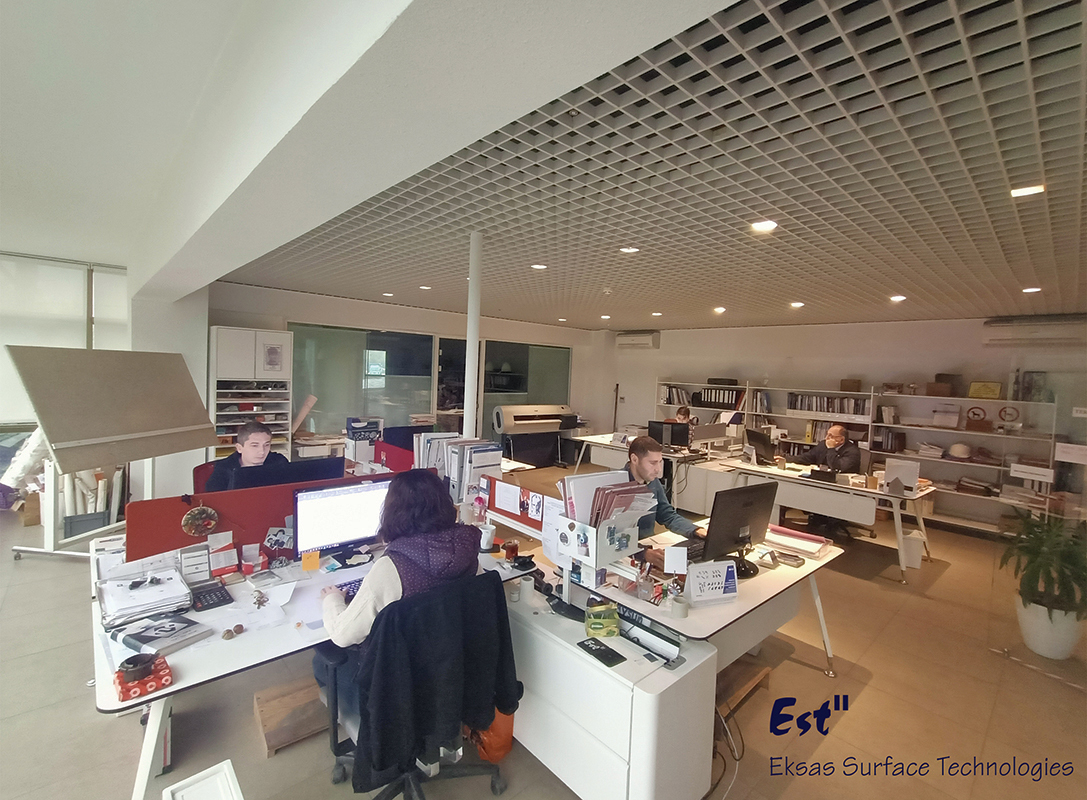 From 1969 to the present, the technological accumulation within the company is evaluated within the process ranging from technical design to manufacturing projects and assembly plans.
5 Technical Design Painter working in technical office is preparing projects in 2D / 3D together with
2 Mechanical Engineers,
2 Chemical Engineers and 2 Control Engine...
CONT. >>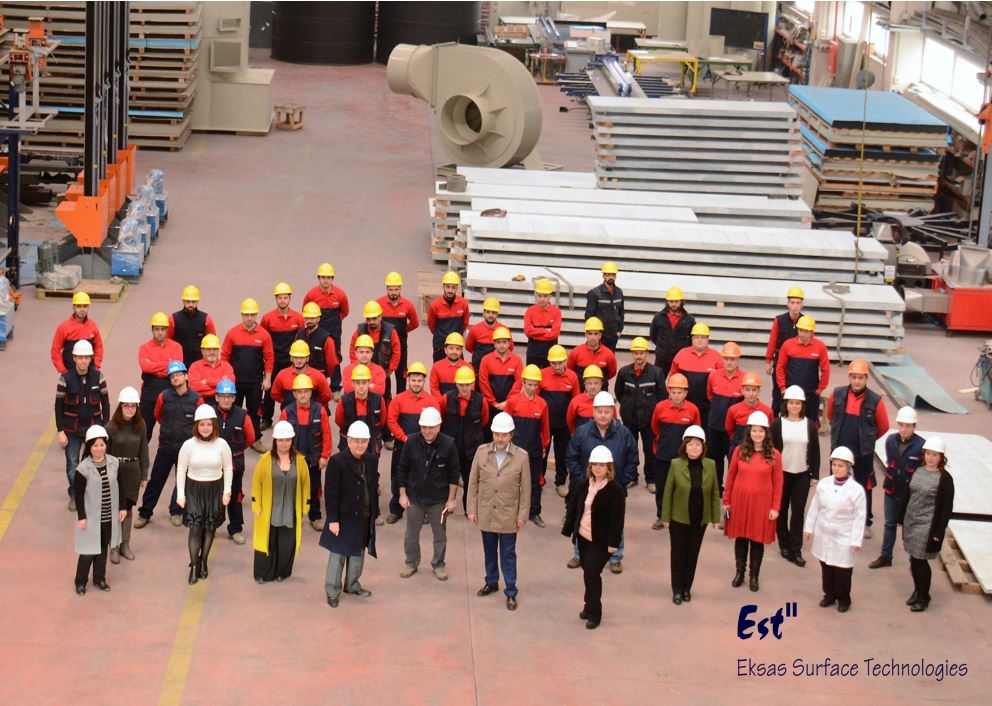 One-Stop Turnkey Surface Finishing Plants,
2 Mechanical Engineers,
2 Chemical Engineers,
2 Control Engineers,
5 Technical Designers and in total 52 staff Surface Finishing Plant manufacturing and after sales support....
CONT. >>
OUR ONGOING PROJECTS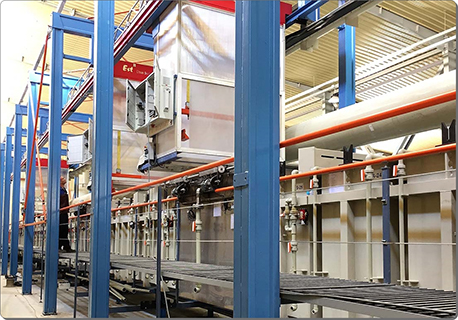 EL ARABY - EGYPT ACIDIC ZINC COATING PLANT...
An environmentally friendly, single-line, fully automatic acidic zinc plant is built for El Araby Group, one of Egypt's largest companies, with more than 10,000 employees. Established on an area of ​​approximately 560m2;
It is equipped with 4 ceiling type robots, 20 plastics, 2 stainless tanks, 2 dryers and all necessary equipment. The facility has been designed according to the principle of "Plant Management" in accordance with covering both hanging and drum materials. In the waste
CONT. >>
BORUSAN MANNESMAN - GEMLIK PHOSPHATIZATION PLANT...
Within the scope of Borusan Mannessman's investment including pipe production, phosphatization and treatment plants, Eksaş A.Ş. has undertaken the responsibility of manufacturing the phosphatization line, as well as the supply and automation of the wastewater treatment plant tanks and equipment, the production of waste gas collection and gas washing plant.
CONT. >>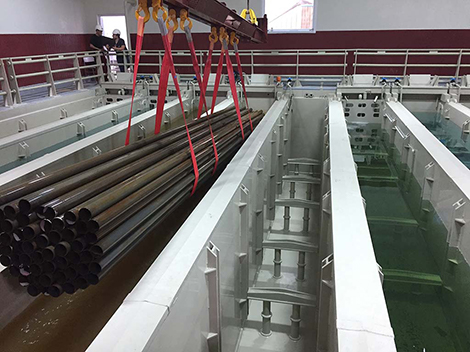 NEWS ABOUT US
4. International surface treatment, Galvanizing chemicals and technology fair
Eksaş A.Ş. and Estgal A.Ş. as we attended, on 7-9 November, at the Istanbul exhibition center
See you at the stand FUAYE / F 02 at the SURTECH Eurasia Fair....
CONT. >>