EL ARABY - EGYPT ACIDIC ZINC COATING PLANT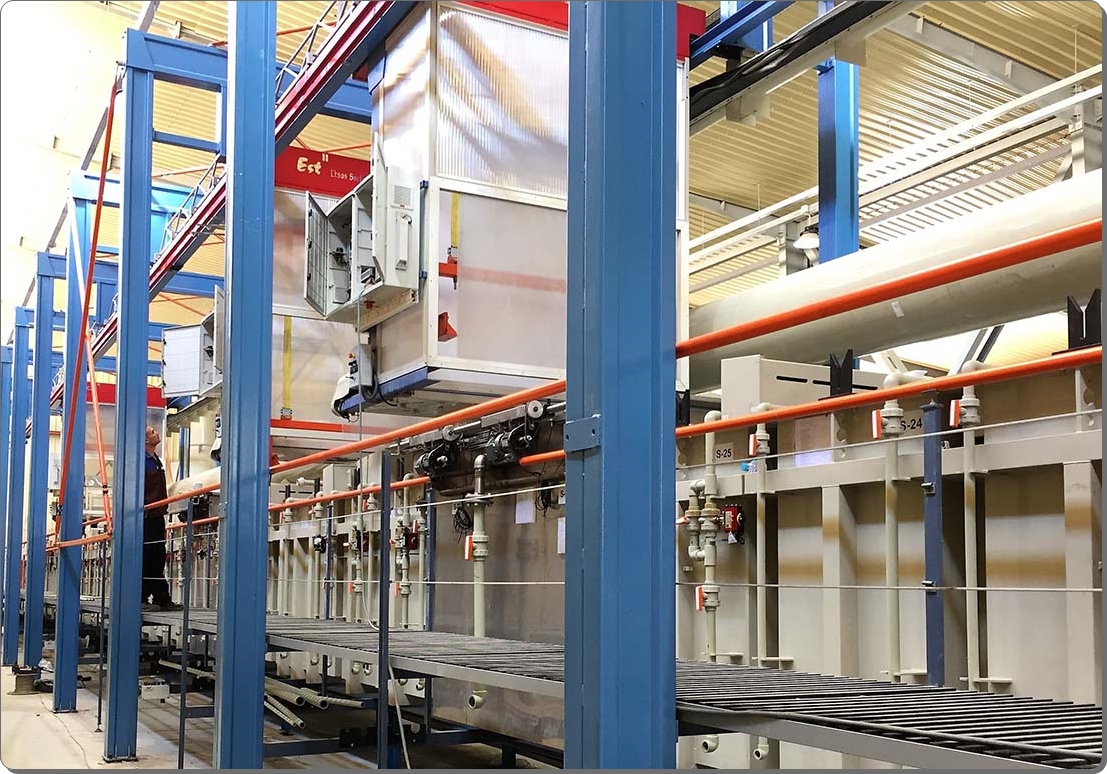 An environmentally friendly, single-line, fully automatic acidic zinc plant is built for El Araby Group, one of Egypt's largest companies, with more than 10,000 employees. Established on an area of ​​approximately 560m2;
It is equipped with 4 ceiling type robots, 20 plastics, 2 stainless tanks, 2 dryers and all necessary equipment. The facility has been designed according to the principle of "Plant Management" in accordance with covering both hanging and drum materials. In the waste gas collection system, suction is made from the robot cabin as well as the hoods. The collected waste gases are released into the atmosphere after being washed in the Gas Washer. We see during the manufacturing and assembly facility from the commissioning stage between El Araby employees and teams in Eksas compatibility as a gain for Turkey to be that the friendly relations established.