FACTORY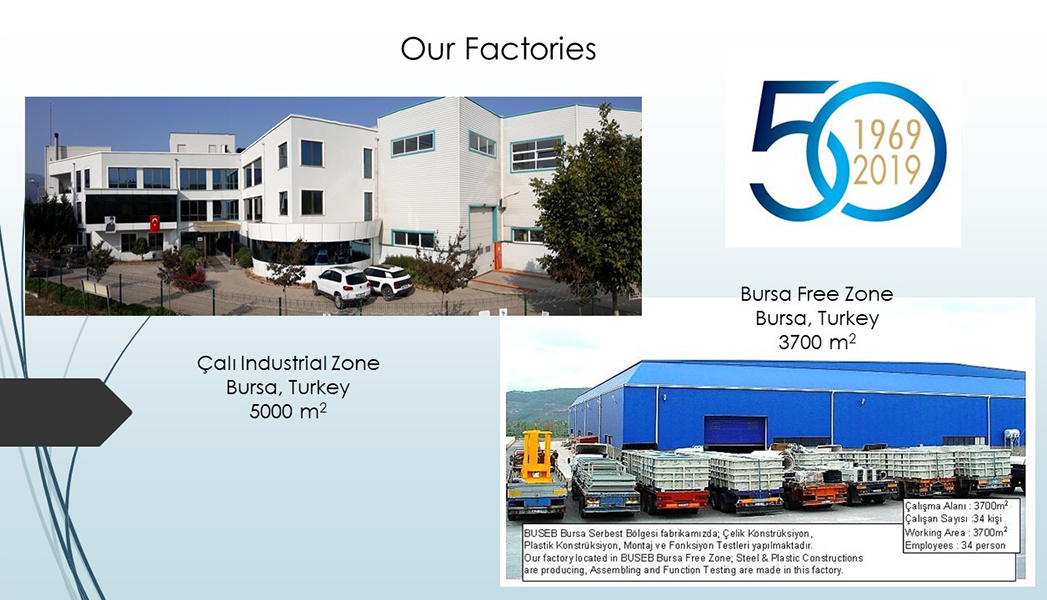 Eksaş A.Ş. Established in Çalı Industrial Zone, total 5000 m2 production area, Design Team, Engineering Team,
Automation / Software and Head Office Work with Top Management Staff.
Production Departments: Wegener Special Plastic Processing Center,
Steel and Stainless Steel Processing Department,
Electricity and Automation Department,
Est Metal Ltd. It is located in Bursa Free Zone in 2003, with a usage area of ​​2700 m2,
Complete Surface Treatment Coating Plants, Hot Dipped Galvanizing plant focused on domestic sales in the process tanks manufacturing.